You've probably heard a lot about the importance of SEO for small businesses. But today let's shine a light on one underappreciated component of a robust online strategy: Local SEO. Though it might sound like the same old SEO game, local SEO has a distinctive angle; it's about leveraging your geographic location to maximize your visibility to nearby customers. By understanding how local SEO functions, small businesses like yours can reach their neighbors instead of getting lost in the global internet ocean. This all-encompassing article will highlight proven local SEO strategies specifically tailored for small businesses, designed to connect you more effectively with your community and ultimately grow your customer base. So, if you're ready to go beyond mere online presence and become a local leader in your industry, stay tuned for a thorough exploration of local SEO for small businesses.
Understanding Local SEO
As a business owner, you might be asking why you should prioritize local SEO. The answer is simple: local SEO is a powerful marketing strategy that can help your business become more visible online in local search results on Google. It's an effective way to market your products and services to local customers at the exact time they're looking for them online.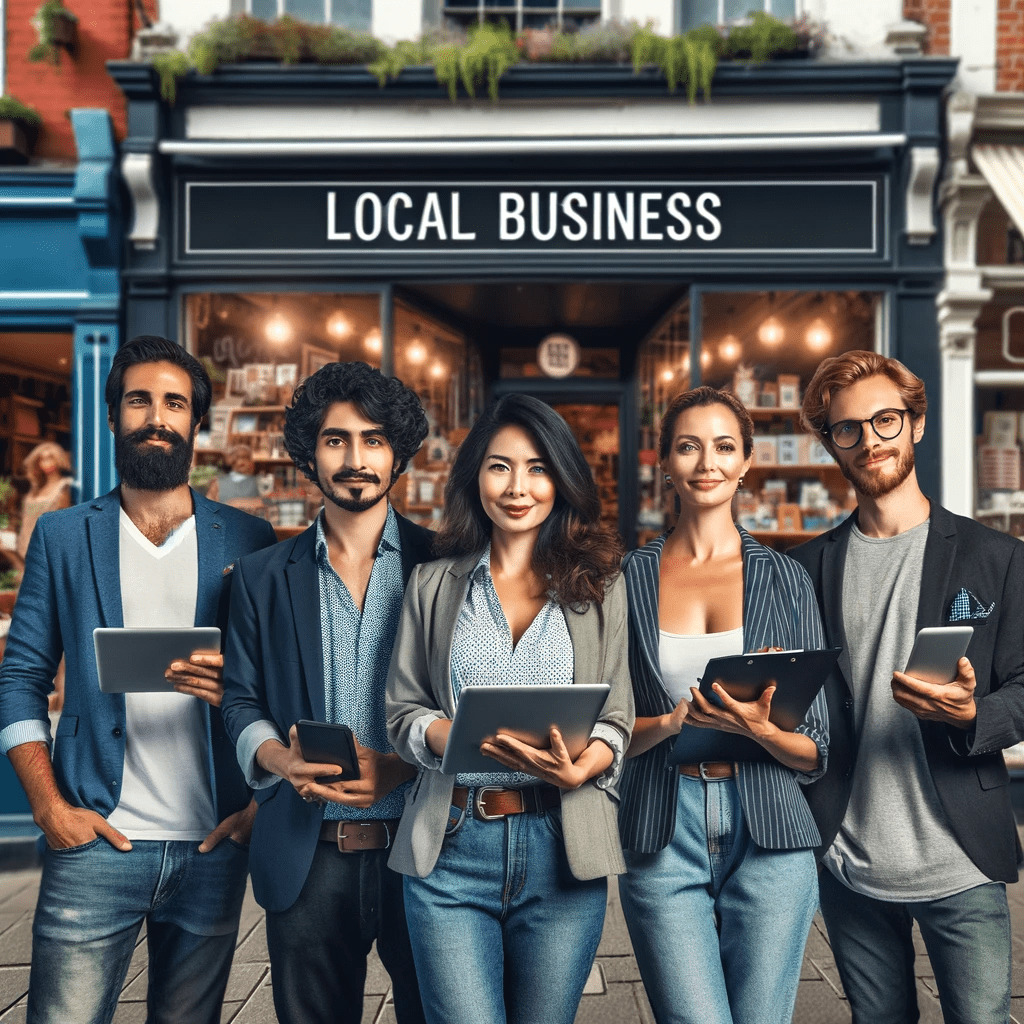 Benefits of Local SEO for Small Businesses
Local SEO offers numerous benefits for small businesses. First, it helps your business get discovered by local customers who are actively seeking your products or services. Second, it provides higher local visibility, meaning that when someone in your area searches for something relevant to your business, your website is more likely to show up. Lastly, local SEO generates targeted traffic, increasing the chances of converting visitors into paying customers.
ROI on Local SEO Strategies
Local SEO is also cost-effective, translating into a high Return on Investment (ROI). The beauty of local SEO is that it targets potential clients who are actively searching for your services or products. This boosts the conversion rates, offering significant returns on your investments. Moreover, compared to traditional advertising, local SEO is far less costly, allowing small businesses to carry out effective marketing strategies without breaking the bank.
Setting Up Google My Business
Google My Business is a free and straightforward tool that allows you to manage how your business appears on Google Search and Maps. Setting up your Google My Business account properly is crucial for successful local SEO.
Creating a Google My Business Account
Creating a Google My Business account is a simple and straightforward process. It requires you to fill out all the necessary information about your business, such as its name, address, phone number, and business hours. Also, it's critical to choose the appropriate business category and add compelling photos of your business.
Optimizing Your Google My Business Profile
Optimizing your Google My Business profile goes beyond just filling in the required information. You need to make sure your business description is thorough and contains your target keywords. The "Posts" feature allows you to share updates, offers, or events, keeping your profile fresh and engaging. A well-optimized profile increases your business's chances of appearing in Google's local pack.
Managing Reviews on Google My Business
Reviews play an essential role in local SEO, affecting consumers' purchase decisions and your business's visibility online. It's crucial to encourage your satisfied customers to leave reviews and also consider responding to each review, showing that you value customers' feedback. This not only builds trust with potential clients but also sends positive signals about user engagement to Google.
Website Optimization for Local Searches
Your website's design and performance play a massive role in local SEO. When you follow best practices for website optimization, you can improve your search engine rankings, making it easy for locals to find your business.
Designing Website with Local SEO in Mind
When designing your website, you should always keep local SEO in mind. Include your business's name, address, and phone number prominently on each page. Also, create a dedicated contact page with a map showing your location, which can help Google understand where your business is located.
Mobile Responsiveness and Local SEO
Today, a significant number of people perform local searches on their mobile devices. Therefore, having a mobile-responsive website is essential. Google considers mobile friendliness as a ranking factor, so a non-responsive site can result in lower rankings.
Improving Site Speed for Local Searches
Search engines, like Google, favor websites that load quickly. Slow-loading sites frustrate visitors, leading to higher bounce rates, which can negatively impact your search rankings. Therefore, it's important to regularly check your site's speed and take necessary steps to improve it.
Keyword Research for Local SEO
Successful local SEO heavily relies on keyword research. Understanding which keywords your potential customers use to find businesses like yours can significantly improve your visibility in local searches.
Understanding Keyword Research
Keyword research is the process of identifying the phrases and words that people use when searching for products or services related to your business. It also helps you understand how competitive these terms are in your online space.
Finding Local Keywords
Finding local keywords involves identifying terms that people in your area use to search for your products or services. These can include a geographic descriptor, like your city, county, or region. For example, "cupcake shop in New York" or "fitness trainers in Austin."
Using Keywords in Your Website Content
Once you have your list of local keywords, the next step is to weave them naturally into your website content. This includes your homepage, about us, service pages, and blog posts. However, avoid keyword stuffing as Google may penalize your site for this practice.
Creating Local SEO Content
Content plays a critical role in local SEO. By creating high-quality, local-focused content, you can boost your presence in local search results and engage better with your target audience.
Importance of Valuable Local Content
Creating valuable local content allows you to showcase your expertise, engage with your target audience, and boost your local rankings. Consider using local news, events, and information to inspire your content, making it beneficial for your local audience.
Blog Post Ideas with Local Relevance
To engage your local customers, consider blog posts ideas that resonate with your local audience. For instance, you might write a post about local events, local industry news, or posts that answer common questions about your industry.
Optimizing Content with Local Keywords
As you create content, remember to optimize it with your local keywords. Use your keywords in strategic places like the title, headings, meta description, and throughout the content. This practice helps search engines understand the relevance of your content, helping boost your local SEO effort.
Local Link Building Strategies
Link building is another crucial component of local SEO. This process involves earning links from other websites that point to yours – improving your site's authority and credibility.
Understanding Link Building
Links from other websites to yours serve as endorsements, enhancing your website's credibility and authority in the eyes of search engines. This not only improves your search rankings but also drives more traffic to your site.
Strategies for Gaining Local Links
There are several ways to gain links for local SEO. One effective way is through collaborations or partnerships with local businesses or influencers. Another method is through local PR, getting involved in community events, or sponsoring local charities or events.
Monitoring Your Backlink Profile
As you build your local links, it's important to monitor your backlink profile regularly. This assists in keeping track of your earned links and evaluating the quality of these links. Remember, not all links are beneficial, and low-quality or spammy links could harm your rankings.
Leveraging Local SEO in Social Media
Social media platforms can significantly aid in your local SEO efforts. Optimizing your social media profiles and cultivating local engagement can help boost your local search visibility.
Optimizing Social Media Profiles for Local Searches
Your social media profiles play a crucial role in your presence in local searches. Ensure your profiles are completely filled out with accurate information, including your business's name, address, and phone number. Equally important is to have a consistent presentation of this information across all platforms.
Using Social Media to Foster Local Engagement
Social media is a great platform for building relationships with your local audience. Share relevant local content, participate in local discussions, and respond promptly to messages and comments to foster local engagement.
Tracking Performance of Local Social Media Campaigns
Tracking the performance of your local social media campaigns allows you to understand what is working and what isn't. Tools like Google Analytics can provide valuable insights into your traffic sources, user behavior, and conversion rates, helping you make informed decisions about your local SEO strategy.
Listing in Local Directories
Local directories can play a vital role in your local SEO strategy. They provide another platform for people to discover your business and also give you powerful backlinks to boost your local search presence.
Benefits of Directory Listings
Directory listings can provide a huge boost to your local SEO efforts. They increase your online visibility, generate quality backlinks, and amplify your online reputation. Additionally, they provide your potential customers with all the necessary information about your business, such as your hours of operation, location, and contact details.
Choosing the Right Directories
While it's beneficial to get listed in online directories, it's crucial to choose the right directories for your business. National directories like Yelp and Yellow Pages are great starting points, but don't forget to also include local directories specific to your area or industry.
Optimizing Your Directory Listings
Just listing your business in directories isn't enough. Make sure you optimize your listings with relevant keywords, a thorough description, quality photos, and accurate contact details. This gives potential customers all the information they need to decide to do business with you.
The Role of Reviews in Local SEO
Reviews play a significant role in local SEO. They help build credibility and trust with potential customers, and search engines consider them when ranking local search results.
Understanding the Impact of Reviews
Reviews can significantly impact your local SEO efforts. Google considers the quantity, quality, and recency of reviews when ranking businesses in local search. Additionally, many potential customers read reviews before deciding to purchase, meaning positive reviews can boost your conversion rates.
Encouraging Customers to Leave Reviews
It's important to encourage your satisfied customers to leave reviews. This might be through a follow-up email after a transaction, asking for reviews in person, or even providing incentives for reviews. Remember, genuine reviews are more useful for SEO and for potential customers.
Managing and Responding to Reviews
Managing and responding to reviews—both positive and negative—is critical. Thank your customers for positive reviews, which encourages more customers to leave their feedback. For negative reviews, handle them professionally, offering solutions where necessary. This shows potential customers you value feedback and care about your customer satisfaction.
Tracking Local SEO Performance
Tracking your local SEO performance is crucial to understanding if your efforts are yielding the desired results.
Understanding SEO Metrics
Local SEO metrics are data points that help you understand the effectiveness of your local SEO strategy. Key metrics include your search rankings for local keywords, organic traffic, conversion rate, bounce rate, and the number and quality of reviews.
Tools for Tracking Local SEO Performance
There are many tools available for tracking your local SEO performance. These range from Google Analytics, which gives a comprehensive view of your website performance, to more specialized tools like Moz Local or SEMRush, which focus more on specific aspects of local SEO.
Improving Local SEO Strategy Based on Metrics
The ultimate goal of tracking is to take the insights you gather and use them to improve your local SEO strategy. If a strategy isn't working as expected, don't be afraid to tweak or change it. By consistently tracking your performance and making adjustments, you're bound to see improvements in your local search rankings.
In conclusion, local SEO is a must for small businesses looking to increase their visibility to local customers. By focusing on aspects such as Google My Business, website optimization, keyword research, content creation, link building, social media, directory listings, and reviews, you can significantly improve your local search rankings. Always remember to track your efforts to understand what's working and to refine your strategies along the way. With time, you'll see the fruits of your hard work through more local visibility, increased traffic, and better conversion rates.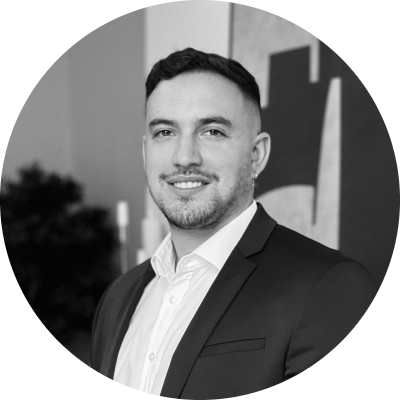 Hi, I'm Nicholas Bortoluzzi (but people often call me Nico).
I am the Founder and Director at SEO Lynx, an internet marketing agency operating in the UK and servicing clients worldwide.
The article on this page was written and curated by myself.